OC Adds Jobs; Unemployment Down
Monday, March 23, 2015
Share this article: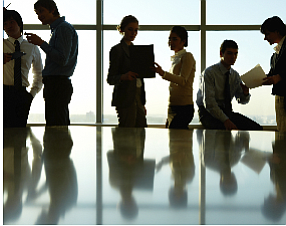 Orange County added 14,600 jobs in February, helping drive down the unemployment rate to 4.6% from a revised 5% in January.
The local jobless rate, which is not seasonally adjusted, compares with 6% a year earlier, according to the state Employment Development Department.
OC had 1,523,900 jobs in February, up 3.5% year-over-year.
The number of government jobs increased by 4,700 to 157,400. Most of the month's growth was in local government education, due in large part to returns following holiday breaks, according to the agency. The number of government jobs is up 2.6% year-over-year.
Professional and business services firms added 3,600 jobs, for a total of 282,000. Hiring in administrative and support services accounted for about 56% of the increase. The sector has grown 4.8% over the past year and is among the fastest growing business sectors in OC.
Employers in leisure and hospitality added 2,700 jobs to 195,000. The sector is up 4% year-over-year.
Construction, which added 1,700 jobs to 83,000, also is up 4% over the year.
The trade, transportation and utilities sector was the only category that reported a decrease in February. It lost 2,600 jobs, led by "seasonal cutbacks in general merchandise and other retail sectors following the holiday shopping season," according to the state agency. The sector has a total of 256,800 jobs, up 1.7% year-over-year.
California's unadjusted jobless rate was 6.8% in February, compared with 7.3% in January and 8.3% a year earlier.
The unadjusted rate for the U.S. was 5.8% in February, versus 6.1% in January and 7% a year earlier.
The more widely reported seasonally adjusted numbers indicate California's jobless rate was 6.7% and the nationwide rate 5.5%.