Levy Invests $120M in Del Taco
Monday, March 23, 2015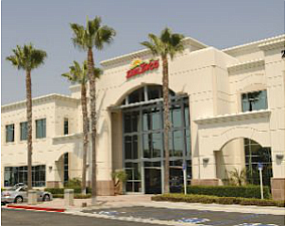 A group led by Chicago restaurateur Larry Levy has invested $120 million in Lake Forest-based Del Taco Holdings Inc., the first step in its previously announced acquisition of the fast food chain.
The investors now own about 46% of the company and Levy has been named chairman of Del Taco, with two of his sons named to the company's board and two other new directors expected.
The investment eliminates Del Taco's subordinated debt, a press release said.
"With the infusion of new capital we are well positioned to accelerate the expansion of our brand," said Paul Murphy, Del Taco president and chief executive.
The second and final step of the acquisition of the chain—purchase of the recapitalized company by Levy Acquisition Corp.—is set for June.
Levy Acquisition said it plans to name Patrick Walsh and Eileen A. Aptman—both involved with affiliates that invested in Del Taco—to the chain's board of directors, as part of the acquisition.
Walsh is also a director of Huntington Beach-based BJ's Restaurants Inc.
Del Taco has about 550 restaurants in 16 states. It owns about 300 of those.