Jobless Rate Up on Revised Data
Monday, March 23, 2015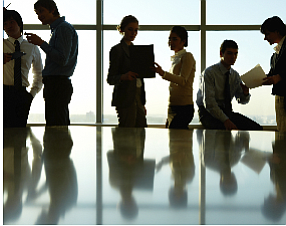 Orange County's unemployment rate ticked up to 5% as an annual revision by the U.S. Department of Labor showed 21,200 fewer jobs in January than in December, for a total of 1,510,700.
OC employment has grown over the past year, by 3.5%, despite the recent month-over setback, according to the state Employment Development Department.
The January jobless rate, which isn't seasonally adjusted, compares with a revised 4.7% in December and 6% a year earlier.
The trade, transportation and utilities sector reported the largest decrease in January, down 7,200 jobs to 260,400. The sector has grown the number of jobs by 2% year-over-year.
Employers in professional and business services firms reported a decrease of 4,100 jobs to 279,400. Nearly 91% of the job losses were in administrative and support services, which includes temporary help firms, the state agency said. The sector has grown nearly 5% from a year earlier.
The number of government jobs fell by 3,500 to 152,500. The total is up 2.6% year-over-year.
Construction reported a decline of 2,500 jobs to 80,800. The sector is up 4% year-over-year.
The education and health services sector was the only category that had an increase in payroll employment in January. It added 300 jobs to 196,100 over the month and is up 5% year-over-year.
California's unadjusted unemployment rate for January was 7.3%, up from 6.8% in December and down from 8.5% a year earlier.
The unadjusted U.S. jobless rate was 6.1% in January, compared with 5.4% in December and 7% a year earlier.
The seasonally adjusted numbers, which are more widely reported, indicate that California's jobless rate was 7% and the U.S. rate 5.7%.