Kia Recalls Soul Cars
Friday, March 20, 2015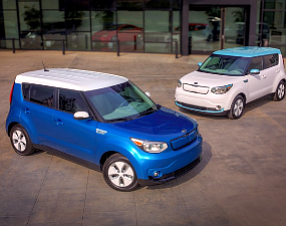 Irvine-based Kia Motors America Inc. has recalled 208,858 of its Soul and Soul EV models due to an issue with the gas pedal, according to the National Highway Traffic Safety Administration.
The recalled vehicles were manufactured between July 21, 2013 and Jan. 8 of this year. A section of the accelerator pedal may bend and fracture, making it difficult to control vehicle speed. Kia dealers will add a supporting rubber pad underneath the pedal stopper, starting March 24.
The automaker sold 145,316 Soul vehicles last year, up 23% over 2013.