Ceradyne Founder Moskowitz Dies
Friday, March 20, 2015
Share this article: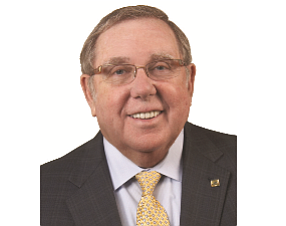 Joel Moskowitz, cofounder of Costa Mesa-based Ceradyne Inc., has died, according to a report in the Los Angeles Times.
Moskowitz helped start the ceramic products maker in 1967 for $5,000 and sold it in 2012 to Saint Paul, Minn.-based 3M Co. for $860 million.
The company is best known for crafting body armor and other products that have helped protect U.S. soldiers from the Vietnam War to more recent battles in Afghanistan and Iraq.
The body armor inserts weighed less than a third of the steel plates they replaced.
Ceradyne also made parts for everything from diesel engines and missiles to orthodontic braces.
The 3M division ranked No. 16 in the most recent Business Journal list of aerospace & defense contractors with offices in Orange County, with about 400 employees here.
Moskowitz and his wife Ann lived in Corona del Mar; he was 75.