BlizzCon Dates Set
Thursday, March 12, 2015
Share this article: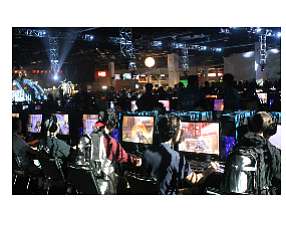 Blizzard Entertainment Inc.'s annual fanfest BlizzCon will be held Nov. 6 and Nov. 7 at the Anaheim Convention Center.
Tickets, which in the past have sold out out quickly, go on sale April 15 and April 18 for about $200 apiece.
The event typically draws more than 20,000 fans annually, many of whom travel across the U.S. or world to test new games, compete in costume and other contests, and meet their favorite artists and fellow gamers.
An exclusive pre-event dinner will be held Nov. 5 to benefit Children's Hospital of Orange County.
The event is not a money maker, according to the company, but is seen as an important marketing showcase for new products, often with top-flight entertainment on the schedule.
Last year's headliner was Metallica.
Blizzard used the event in November to announce a first-person shooter game "Overwatch," its first new franchise in 17 years, as well as the trilogy in the StarCraft II series, "Legacy of the Void," and its first expansion set—"Goblins vs Gnomes"—for its debut free-to-play video game "Hearthstone: Heroes of Warcraft," which has amassed more than 25 million players since its March release.
Blizzard, a unit of Santa Monica-based Activision Blizzard Inc., is Orange County's largest software maker with 2,000 local employees and revenue of $1.72 billion last year.