iPourIt Plans to Add Beer Machines
Tuesday, March 10, 2015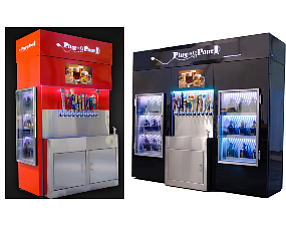 Lake Forest-based iPourIt plans to supply beer vending machines from Alpharetta, Ga.-based Plug in & Pour with its brew-dispensing hardware.
iPourIt makes self-serve beer and wine systems for restaurants, hotels and sports venues. Cofounder and Chief Executive Joseph McCarthy said this opens "another potential revenue stream" from convenience stores.
"That's their target market," he said. "They've created the [overall] system and we make it self-service."
Plug in & Pour sells two stand-alone beer vending machines—with six or 12 taps—that fill 32-ounce and 64-ounce bottles called "growlers." Purchasers verify their age and pay at a counter, then fill chilled bottles from one of the taps.
McCarthy said the company will sign separate software deals with retailers that install the vending machine; iPourIt earns monthly payments on the amount of beer a location sells.
Plug in & Pour Director of Operations Masood Beiki said the companies plan to promote the product at trade shows for bars, nightclubs, and convenience stores.
iPourIt got $1 million in angel funding in January from a group led by Tech Coast Angels. Its taps are in 19 states and Canada.