Habit Shares Down After Q4 Report
Tuesday, March 10, 2015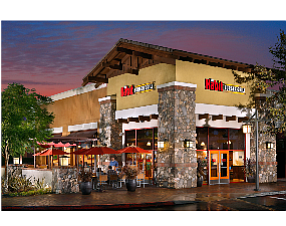 Shares in Irvine-based Habit Restaurants Inc. declined in midday trading Wednesday after its most recent quarterly reported showed earnings had declined compared to the same period last year.
Earnings for the fourth quarter were about $600,000, or less than half the $1.4 million in income the fast casual burger chain reported for the same period in 2013, despite a roughly a 47% increase in revenue.
The company said revenue and earnings increased in 2014 compared with a year earlier.
It reported revenue of about $175 million in 2014, up 48% from a year earlier.
Net income for 2014 was $7.6 million, a 31% increase over 2013.
Comparable same-store sales were up about 13% for the quarter.
The company offered guidance for 2015 that includes 23% revenue growth to about $216 million.
Habit expects same-store sales to grow 2.5% to 3% this year, with restaurant margins at 20.4% to 20.7%.
It plans to open 26 to 28 locations in 2015.
Habit currently operates more than 100 restaurants in 10 markets in California, Arizona, Utah and New Jersey.