Allergan Shareholders Vote for Actavis Deal
Tuesday, March 10, 2015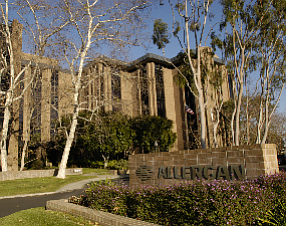 A majority of Irvine-based Allergan Inc.'s shareholders voted this morning to accept a takeover bid currently valued at $70.7 billion from Actavis PLC.
Allergan announced results of the shareholder vote, which came at a special meeting that lasted about 10 minutes at its headquarters campus on Dupont Drive.
Shareholders of Actavis, which is based in Ireland and operates from New Jersey, also met today and are expected to approve the deal.
The combined company is expected to take the Allergan name with principal executive offices in New Jersey.
Allergan shares were flat in early afternoon trading with a market value of $70.2 billion, while Actavis' shares were down 2% to a market value of $77 billion.