Alaska Airlines Seeks JWA-Mexico Routes
Tuesday, March 10, 2015
Share this article: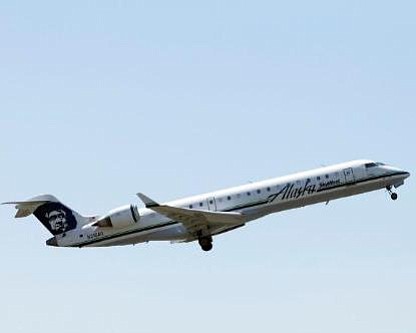 Alaska Airlines has applied to regulators in the U.S. and Mexico to offer service to Puerto Vallarta and Los Cabos, Mexico from John Wayne Airport, according to the airline.
Approval would bring competition for Southwest Airlines Co., John Wayne's busiest airline and the only carrier that currently flies to Mexico from the facility.
Southwest flies to Mexico City and Cabo San Lucas, and plans to add Puerto Vallarta service in June.
"It's going to be great for Orange County travelers, to have more options to get to Mexico," John Wayne Airport spokesperson Jenny Wedge said.
Alaska cited the popularity of "two of Mexico's most popular leisure destinations," and said it plans non-stop flights on a year-round basis, with three per week between Orange County and Puerto Vallarta, and four per week between Orange County and Los Cabos.
The airline flies 36 to 50 flights per week to the two Mexican cities, depending on the season, from airports in Los Angeles, San Diego, Ontario and Palm Springs.
It said expected U.S. approval in four weeks. It didn't give a timeframe for approval from Mexican government officials.
Alaska Airlines currently averages 10 flights daily from John Wayne Airport, with three to Portland, Ore., and seven to Seattle.