Socks Company Raises $50M
Thursday, March 5, 2015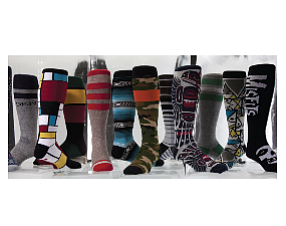 Stance Inc. in San Clemente raised $50 million from private investors to expand into underwear and open brand stores, according to The Wall Street Journal.
Menlo Park-based venture firms August Capital and Kleiner Perkins Caufield & Byers contributed to the pool of funds.
Stance received $25.9 million in July from Salt Lake City-based Mercato Partners.
Its socks are produced in Israel, China, Korea, Italy and the U.S. The company's main competitors are Nike Inc. in the athletic market and brands such as Happy Socks AB in the lifestyle segment.
It has no brand stores yet but distributes worldwide into retail accounts that include Nordstrom and Footlocker, as well as specialty stores, fashion boutiques, and surf, skate and snow shops.
The new funding will be used to open six retail stores during the next 12 months, according to the Journal.