Biolase Report Could Presage Growth
Originally published March 5, 2015 at 3:53 p.m., updated March 5, 2015 at 4:01 p.m.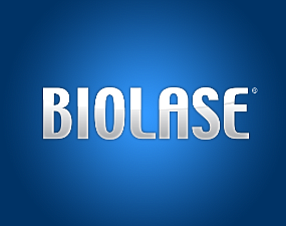 Irvine-based Biolase Inc.'s reported fourth-quarter and 2014 financial results this week that closed out a year of management shake-ups and difficulties that its chief executive said are behind the company.
Biolase makes lasers that are used in dental and other healthcare operations. The company reported its results Wednesday after market closed, then gained 5% Thursday, to a market value of $89.7 million.
The company gave back some of these gains Friday in recent trading at an average volume.
Biolase's fourth quarter revenue fell 13% to $13.2 million, and it reported a net loss of $4.1 million, compared to $2.2 million in the year-ago quarter.
For the year, Biolase lost $18.9 million on revenue of $47.7 million.
Chief Executive Jeffrey Nugent said in a statement that he was "confident we will begin to grow again in 2015."
Nugent, who succeeded Federico Pignatelli as Biolase's chief executive last year, said Biolase's financial resources have increased, thanks to a pair of equity financings late last year and the paying off and termination of credit lines.
Biolase was rocked in mid-2014 by a shareholder lawsuit and a proxy fight. That fight led to the departure of Pignatelli, who had served on its board for over 20 years and its chief executive for four years.