OCADA Names Board Leaders
Monday, March 2, 2015
Share this article: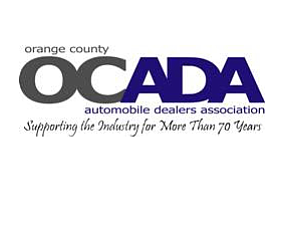 The Orange County Automobile Dealers Association in Newport Beach announced its 2015 board of directors.
Allen Moznett, general manager of Toyota of Orange, is the new president of the association. John Oh, co-owner of Lexus of Westminster, was named vice president, and K.C. Heidler, president and chief executive of Kia Depot and Tom's Truck Center in Santa Ana, is the new treasurer.
Cliff Allen, former board president and owner of Allen Cadillac, GMC and Hyundai, is the chairman of the 2015 Orange County International Auto Show.
"Last year was truly a banner year for new vehicle dealers in Orange County, and I am confident our new leadership will continue that growth in 2015," John Sackrison, executive director of OCADA said in a statement.
Miles Brandon, owner of Capistrano Volkswagen, and Ben Rodenkirk, general manager of Norm Reeves Acura in Mission Viejo, are newly appointed board members. They join Michael Kitzmiller, general manager of Ford and Mazda of Orange, James Renick, vice president of Renick Cadillac and Subaru in Fullerton, and David Simpson, president of Simpson Buick GMC and Simpson Chevrolet.
OCADA was founded in 1938 and serves the more than 120 franchised new-vehicle dealers in the county.