IT TOOK AN IMPRESARIO TO GET GLOBAL TRACTION IN COSTA MESA
Dog Sleds to Dior: Slice of Legend's Life
Monday, March 2, 2015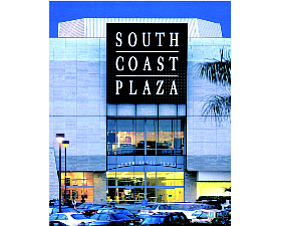 Luxury Mecca
In the late 1970s, Henry once again took on the role of impresario setting out to make South Coast Plaza a mecca for luxury labels. He went to extraordinary lengths, buying stakes in the Roy Halston fashion label and the business operations of French designers Andre Courreges and Yves Saint Laurent.
The three famed designers opened stores at South Coast Plaza that Henry personally managed.
He closed the decade by luring Saks Fifth Avenue, I. Magnin & Co. and Nordstrom, which chose South Coast Plaza for its first store outside its home region of the Pacific Northwest.
The trend toward luxury gained steam from there, and Tiffany & Co. opened a store in 1988.
"[We] shared a strong and common bond with Henry Segerstrom—our early desire to enter the Orange County area and to further develop the luxury market of this amazing community," said Michael Botsko, Tiffany's group director. "Our past and continued success as a member of the retail community of Southern California benefitted immensely from the vision and plan execution that Henry kept forefront in his mind."
Pioneer
Chanel Inc. arrived in 1990. Segerstrom, who could weekly be seen walking South Coast Plaza's halls and talking to merchants, forged lasting relationships with many of them, including Barbara Cirkva, Chanel's division president of fashion, watches and fine jewelry.
"Henry pioneered the idea of luxury retail in Southern California," Cirkva said. "He was a visionary and groundbreaking philanthropist who brought the worlds of fashion, art and music to Orange County. He was a retail innovator, a mentor and a friend."
These days, the South Coast Plaza's roster of premium retailers rivals any famed retail district in the world, with names such as Christian Dior, Louis Vuitton, Lanvin, Valentino, and Hermès—which chose the Costa Mesa center for its first-ever store.
"Henry brought fashion and style to Orange County and will leave an indelible mark on the retail community and beyond," said Laura Livingston, Lanvin's store director. "He will be missed, not only by our team in Costa Mesa, but the entire Lanvin family."
Prev Next