IT TOOK AN IMPRESARIO TO GET GLOBAL TRACTION IN COSTA MESA
Dog Sleds to Dior: Slice of Legend's Life
Monday, March 2, 2015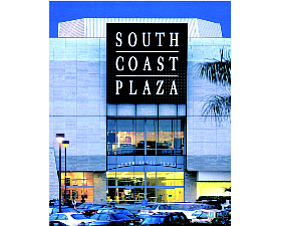 Add one more entry next to Henry Segerstrom's name in the history books: retail impresario who saw Tiffany jewels where lima beans once grew.
The late, longtime managing partner of C.J. Segerstrom & Sons drove his family's business in its transition from farming to retail development and management, building and nurturing South Coast Plaza into the center that now claims the title of highest grossing shopping center in the U.S.
South Coast Plaza's 250 stores bring in more than $1.7 billion in sales annually, averaging more than $910 per square foot, well over twice the national average, according to Newport Beach-based real estate analytics firm Green Street Advisors.
That's a long way from the bean fields that made the Segerstrom family wealthy, to be sure—but not to the point where the $5 million it took to get South Coast Plaza built came easily. The family's credit line topped out at $850,000 in the 1960s. Henry had to call an old fraternity brother from Stanford whose father ran the California Chamber of Commerce and helped swing a loan from Bank of America. Henry then set out to sell the idea of South Coast Plaza to the newly incorporated city of Costa Mesa.
City officials worried that the local population wasn't big enough to sustain it, and he took note—C.J. Segerstrom & Sons persuaded the state to take a chunk of its land and redirect a section of the San Diego (405) Freeway to the border of the shopping center, giving patrons easy access.
Sears, May Co.
Sears Brands LLC was the first anchor store interested in the location, and it brought along May Co. Segerstrom & Sons sold the land to the retailers for $1 apiece in a deal that required them to build basic infrastructure, such as road and utility connections, to serve the center.
May Co. opened in 1966, and Sears and 60 other stores followed suit in March 1967. Freeway construction was completed a year later.
It still wasn't easy—so Henry redoubled his efforts as impresario.
He worked up a trade and travel festival in 1969 with a focus on Alaska. Local public officials took on their counterparts from up north in a dogsled race down Bristol Street. The stunt drew plenty of shoppers and was followed up with a British expo in 1970, leading to festivals with French and Italian themes.
The promotions offered early hints of what would become South Coast Plaza's extraordinary standing on the global retail landscape. About 30% of the shopping center's 24 million annual visitors come from outside Southern California, and 20% of those arrive from abroad. The focus on European locales has been supplemented in more recent years with appeals to well-heeled customers from China and the Middle East.
Prev Next