JWA Traffic Up in May
Monday, June 29, 2015
Share this article: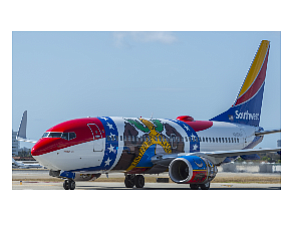 John Wayne Airport booked a nearly 5% increase in passengers and a 1% increase in commercial airline flights in May 2015, compared with the same month last year.
The airport saw nearly 840,000 passengers and 3,350 flights last month.
The numbers last May were 801,000 passengers and 3,300 flights.
The top three carriers at John Wayne Airport in May were Southwest Airlines with 375,653 passengers, United Airlines with 117,943 patrons, and American Airlines with 104,023 fliers.
The three companies accounted for nearly 600,000—or about 70%—of all John Wayne passengers.