Hyundai to Sponsor NFL
Monday, June 29, 2015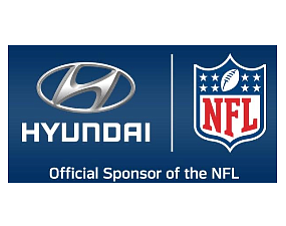 Hyundai Motor America Inc. in Fountain Valley said it has become an official automotive sponsor of the National Football League.
The four-year sponsorship deal lets Hyundai use NFL trademarks on various advertising and promotional materials. The automaker will also provide promotional vehicles at the Super Bowl and other events, including at the football league's prospect combine, the NFL draft and during the playoffs.
"We are huge football fans at Hyundai and feel there is no better venue to reach consumers, increase consideration and tell the Hyundai brand story," said Hyundai Chief Executive Dave Zuchowski in a statement, noting the opportunity of reaching "188 million fans" and of working with the professional league on community development activities.
The sponsorship launch is planned to coincide with NFL Kickoff activities on Sept. 10.