Chapman Ups Forecast on OC Jobs
Wednesday, June 24, 2015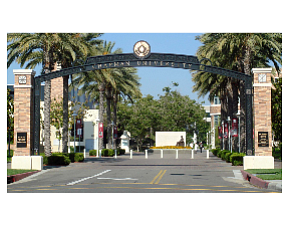 Orange County's economy is expected to add about 47,000 jobs through this year and another 41,000 in 2016, according to an updated estimate by Chapman University's Argyros School of Business and Economics.
Chapman's A. Gary Anderson Center for Economic Research held its annual mid-year economic forecast update Wednesday at the Segerstrom Center for the Arts in Costa Mesa.
The Anderson Center pegged OC's number of jobs at 1,542,582 at the end of 2015 for a 3% year-over-year increase. It's a slightly higher estimate than Chapman's original projection announced in December, when it said OC would add about 38,000 jobs in 2015.
Chapman said it expects most of the new jobs for the two-year period from the end of 2014 through 2016 to come from the education and health, professional and business, and construction sectors in OC.
The education and health sector is expected to grow by 8.8% through 2016; professional and business services sector by 8.3%; and construction by 7.8%.
"[An] improving job market and income growth should positively affect consumers' sentiment and spending," Chapman's report said. "As a result, Orange County's taxable sales is forecasted to increase by 5.2% in 2015 and 5.6% in 2016."
Chapman said OC's median home prices will rise 4.8% in 2015 and 3.7% next year.
"Job growth and tight resale inventory suggest upward pressure on prices, but that will be somewhat offset by lower housing affordability and a larger supply of new homes."