Alliant Gets New PE Investment
Tuesday, June 23, 2015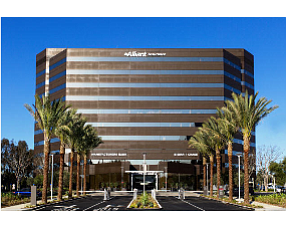 Alliant Insurance Services Inc. has received "a significant equity investment" from Stone Point Capital LLC, which now is the largest shareholder of the Newport Beach-based insurance brokerage firm.
Greenwich, Conn.-based Stone Point is a private equity firm that focuses on financial services investments. It has about $13 billion in committed capital across its six funds.
New York-based investment firm Kohlberg Kravis Roberts & Co., which acquired Alliant in 2012 on undisclosed terms from Blackstone Group LP, will continue to be a "significant shareholder" in the business, the brokerage said.
New York-based Blackstone acquired Alliant for a reported $1.1 billion in 2007.
Alliant is one of the largest insurance brokerage firms in the U.S. and the biggest among those with headquarters in Orange County. It has more than 2,100 employees in about 70 offices worldwide and had about $730 million in revenue last year.
Alliant spokesperson Lynda Lane said no changes are expected following Stone Point's investment that would affect Alliant's leadership, employees or involvement in Orange County.
"This new partnership is a significant and positive move for Alliant, as it represents the expansion and diversification of our private equity support," said Alliant Chairman and Chief Executive Tom Corbett.
Alliant's management and other employees will remain shareholders in the company.