FDA Clears Edwards Sapien 3 Valve
Wednesday, June 17, 2015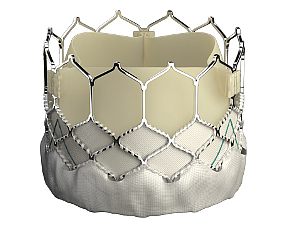 The Food and Drug Administration Wednesday approved Irvine-based Edwards Lifesciences Corp.'s Sapien 3 less-invasive heart valve.
Sapien 3 is approved for patients with narrowing aortic heart valves who aren't candidates for traditional open-heart surgery or those who were at high risk for complications from that surgery.
Sapien 3 is the third generation of Edwards' original Sapien heart valve that was approved in 2011.
Edwards' shares closed up 3% after the announcement yesterday, and were up another 3.6% in midday trading Thursday, to a $15.8 billion market cap.