Allergan Adds to Aesthetics Line
Wednesday, June 17, 2015
Share this article: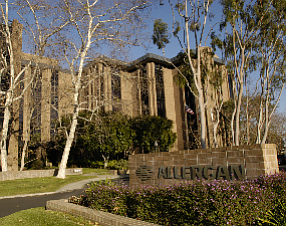 Allergan Plc will buy Westlake Village, Calif.-based Kythera Biopharmaceuticals Inc. for cash and stock valued at $2.1 billion.
Allergan was known as Actavis Plc until it bought Irvine-based Allergan Inc. for $72.5 billion earlier this year and took the Allergan name.
Kythera's main product is Kybella, an injection-based aesthetic medicine treatment for double-chin, approved by the U.S. Food and Drug Administration on April 29 and under review internationally. Kythera also is developing a drug for male pattern baldness.
Allergan President and Chief Executive Brent Saunders said in a statement that the acquisition "strengthens our leading global position in aesthetics and continues to position us for long-term growth."
Allergan makes facial-aesthetics products such as Botox, Juvederm and Latisse, which are targeted at women.
Saunders said Kybella is "a pivotal entry point for expanding the use of facial aesthetic products in men."
Kybella appears to fit with that aesthetics line of business now centered at Allergan's campus in Irvine, which is about 80 miles from Westlake Village.
Allergan's U.S. operations are based in Parsippany, N.J., while the parent company is based in Ireland for tax purposes