Advantage Buy Expands Global Reach
Friday, June 12, 2015
Share this article: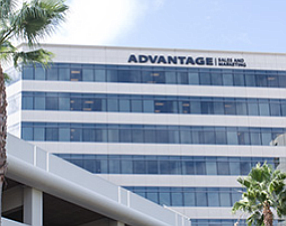 Advantage Sales and Marketing LLC said it has made an investment in Smollan Group in Johannesburg, South Africa, on undisclosed terms.
The deal gives the Irvine-based national sales and marketing company a foothold in Africa, the Middle East, South America, Australia and Asia.
Privately held Smollan has 60,000 employees and associates, and provides sales and marketing services to retailers and brands in "high growth markets," including India, China, Pakistan and Southeast Asia. It also has offices in London, Brazil and the United Arab Emirates. WPP Plc, a communications services group with revenue of $19 billion, owns a 33% stake in the company. Smollan's roster of clients includes Unilever, Samsung, Nestle, Mondelēz International Inc., Parmalat, Nokia, Sony, Kellogg's and Bayer.
The partnership will offer an "efficient, one-stop shop for clients and customers worldwide," many of whom themselves have a global presence, Advantage Chief Executive Tanya Domier said in a statement.
Smollan Chief Executive David Smollan will join the Advantage leadership team as a "partner advisor."
Advantage also is setting up a jointly-owned holding company with Smollan, called Advantage Smollan. The new entity will focus on Europe, a market where neither company has a strong presence. Advantage Smollan will pursue "like-minded" acquisition targets that "are culturally aligned in a quest for service excellence, thought leadership [and] entrepreneurial spirit," according to Advantage.
"The European landscape shows clear parallels to other consolidations we have led," Domier said. "We believe that this strategy will benefit manufacturers seeking holistic retail merchandising, technology, and reporting solutions that span Europe. Our European teams will offer the industry's best capabilities and technology along with the local knowledge to address the unique dynamics of individual markets."
Advantage, which has about 40,000 employees worldwide, has acquired 18 regional retail sales agencies and more than 15 regional food service agencies since its inception in 1987.
Private equity firms Leonard Green & Partners LP and CVC Capital Partners acquired a majority stake in Advantage last June from London-based Apax Partners LLC for $4.2 billion. Moody's Investors Service, the credit-rating business of Moody's Corp., at the time estimated Advantage's fiscal 2014 revenue at $1.85 billion.