Irvine Firm to Makes Games for Oculus Rift
Thursday, June 11, 2015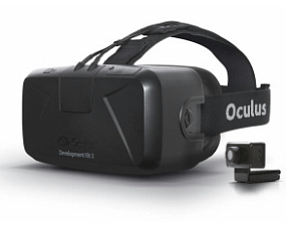 Irvine-based video game designer Ready at Dawn will be among the first companies to partner with Oculus VR Inc. on new gaming titles for the highly anticipated Oculus Rift headset that was unveiled today in San Francisco.
Oculus, which recently moved its headquarters from Irvine to Silicon Valley, announced several features of the Rift including custom displays, optic and tracking systems, two OLED screens, and an external sensor that plugs in the computer.
The headset will be available in the first quarter of next year and cost about $1,500 with a VR-ready PC.
Menlo Park-based Facebook Inc. acquired Oculus last year for $2 billion.