Alliant Buys Crop Insurance Specialist
Wednesday, June 3, 2015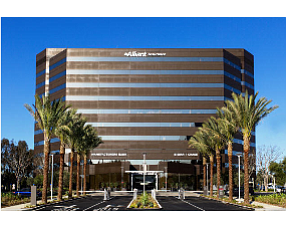 Newport Beach-based Alliant Insurance Services Inc. has acquired crop insurance specialist Mary Roach Insurance Agency Inc.
Terms of the deal weren't disclosed.
Fresno-based Mary Roach Insurance, or MRI, was founded in 1992 by Mary Roach and exclusively serves the agribusiness sector.
Alliant Chief Executive Tom Corbett said MRI's niche focus "melds seamlessly with Alliant's strategy of growing our business through the acquisition of influential, industry-leading firms."
Alliant's Agribusiness and Food Services unit is headed by Managing Director John Day. It serves growers, packers, farm labor contractors and manufacturers. Roach will join the group as a senior vice president.
Alliant is one of the biggest insurance brokerage firms in the U.S. and the largest with operations in Orange County. It had about $730 million in revenue last year and has more than 2,000 employees overall.