Ups, Downs on May Sales for OC Auto Brands
Tuesday, June 2, 2015
Share this article: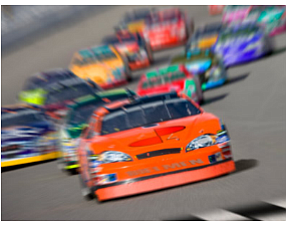 Two of the four Orange County-based automakers beat the national sales pace for new vehicles in May, according to New Jersey-based market researcher Autodata Corp.
U.S. auto sales grew 1.6% last month, adding up to 1.63 million cars and light trucks, and are on pace to reach 17.79 million for the year.
The two South Korea-based brands with their U.S. headquarters here went in different directions on May sales.
Hyundai Motor America in Fountain Valley sold 63,610 vehicles nationwide, a 10.3% decrease over the same period last year. The automaker's sales so far this year are up 2.2% to 303,648 cars and light trucks.
Kia Motors America Inc. in Irvine reported selling 62,433 cars and SUVs, its best May ever and up 3.9% from a year earlier. The sales were spurred by month-long "Summer's On Us" promotion, which the automaker opted for in lieu of a traditional Memorial Day sale, according to Michael Sprague, Kia's chief operating officer and executive vice president. Its year-to-date sales total 256,815, a 4.1% increase.
Mazda North American Operations' sales were flat at 29,606. The Irvine-based automaker is up 1.2% for the year, with 131,773 vehicles sold.
Cypress-based Mitsubishi Motors North America Inc. sold 9,575 vehicles—a 31.7% increase and its best May in the last seven years. The automaker's year-to-date sales totaled 41,581, a 23.6% uptick over the same period last year.
U.S. auto dealers have sold 7.04 million vehicles so far this year, a 4.5% increase compared with the same five-month period last year.