MicroVention Building New HQ in Aliso Viejo
Monday, June 1, 2015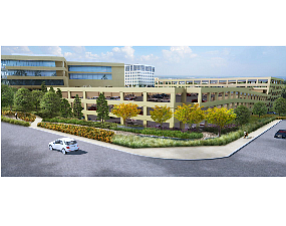 MicroVention Inc., a Tustin-based developer, manufacturer and marketer of neuroendovascular technologies, said it will be building a large new office in Aliso Viejo for its new headquarters.
The company, whose products are used for the treatment of vascular diseases, said it plans to build a 205,000 square-foot headquarters at the Summit Office Campus, a multi-office park next to the San Joaquin Hills (73) Toll Road.
Construction on the four-story building, located at the intersection of Aliso Viejo Parkway and Enterprise Drive, will begin this month, with occupancy scheduled for the first half of 2017.
It's one of the larger new offices planned in Orange County.
The new building will house more than 800 employees on the 5-acre site, which also includes an 822-stall parking structure, according to the company, which was founded in Aliso Viejo.
The new facility will consolidate MicroVention operations into one building. It will house the company's corporate finance and administrative functions, global marketing and sales activities, research and development center and manufacturing, which includes expansive clean room facilities, the company said.
Along with its current Tustin headquarters, the company now has manufacturing and administrative facilities in Santa Ana and Aliso Viejo, as well as San José, Costa Rica.
The project is believed to be the last big office slated for the Summit campus, which now totals about 1.7 million square feet of office space, plus the Renaissance Hotel and Club Sport.