King's Seafood Takes Water Grill to Dallas
Wednesday, July 29, 2015
Share this article: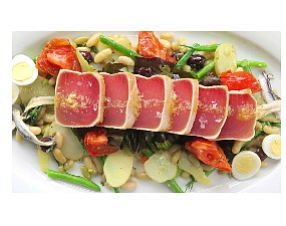 Costa Mesa-based King's Seafood Co. plans to open a Water Grill restaurant in Dallas in the fall of 2016.
King's operates 18 restaurants under six brands in three states; its best-known is King's Fish House, which has 11 sites.
Water Grill is the company's high-end restaurant, with locations in the Millennium Biltmore Hotel in Los Angeles, near the Santa Monica Pier, and in San Diego's Gaslamp district.
Company Chairman and Chief Executive Sam King said the Dallas restaurant would cost $4 million to $5 million and be about 11,000 square feet. He said the area is home to law firms and high-end hotels that include a Ritz-Carlton.
"It's uptown Dallas," King said. "McKinney Avenue is the hot street right now."
The restaurant will sport a nautical theme, reclaimed wood, a copper-topped bar, local beer, 500 bottles in the wine cellar, and a private dining room, according to a local news report.
King's Seafood last year was scouting Orange County for a Water Grill location, but King said that's still 12 to 18 months away.