SA Design Firm Buys Atlanta Co.
Wednesday, July 29, 2015
Share this article: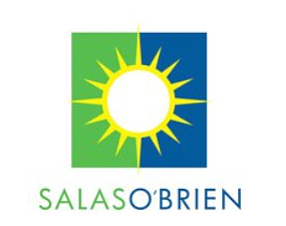 Santa Ana-based facilities design firm Salas O'Brien Engineers said it acquired Atlanta-based firm HESM&A Consulting Engineers on undisclosed terms.
"We are merging into a team," said Salas O'Brien's chairman and chief executive, Darin Anderson. "HESM&A shareholders became shareholders of Salas O'Brien, and the companies will share resources and best practices."
Salas O'Brien was founded in 1975 and designs facilities for telecommunications, data centers, hospitals, higher education, government, clean energy, and retail and commercial clients. It has over $45 million in annual billings and a client list including Microsoft, AT&T, Verizon, and Starbucks, Anderson said.
Current projects for Fortune 50 telecommunications companies made the merger an attractive option to Salas O'Brien, Senior Marketing Manager Jamie Bonner said. "Merging with HESM&A and adding the Atlanta location will allow us to better support our large clients throughout the United States."
Anderson said the acquisition will bring new growth to the companies—Salas O'Brien has 20 new job openings and won't close any locations. Its headquarters will remain in Orange County, where it has seven employees. Salas O'Brien has 13 locations nationwide, including the new Atlanta HESM&A office.
"This is all strategic geographic growth for Salas O'Brien," Anderson said. "HESM&A is a like-minded firm, and this will allow us to leverage national accounts on a far greater basis."
Salas O'Brien plans to continue its expansion-by-acquisition efforts, Anderson said.