Cylance Gets $42M
Tuesday, July 28, 2015
Share this article: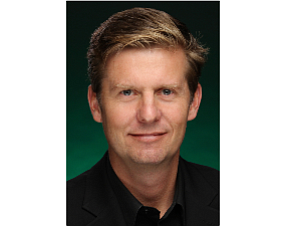 Irvine-based security software maker Cylance Inc. has raised $42 million in a Series C funding round led by DFJ Growth in Menlo Park.
Other backers include KKR, Dell Ventures, CapitalOne, Thomvest, DraperNexus Ventures and TenEleven Ventures, as well as prior investors Blackstone, Fairhaven Capital and Khosla Ventures.
The investment includes a board appointment for DFJ cofounder and managing director Mark Bailey.
Proceeds will be used to boost sales and marketing, and expand globally, according to Chief Executive Stuart McClure.
"We need to get our name out there and be more recognizable," he said. "It's now a perfect opportunity to take advantage of the investment with high growth and scale."
Cylance employs about 130 people, with the vast majority in Irvine. It also operate an office outside Washington D.C. and one in Portland, Ore.
The company's software, which is used by more than 200 companies, fuses machine learning, artificial intelligence algorithms and the cloud to thwart new and evolving threats and cyber attacks before they hit servers, desktops and virtual desktops, according to McClure.
"We've been able to train our computer to detect if something is malicious," he said.
Cylance said it sees revenue of more than $10 million annually, with sales growing at an annual clip of several hundred percent the last few years.
It became profitable in the last year or so, McClure said.
The company has raised $77 million since its inception in 2012.
The security software market has heated up of late. Earlier this month Irvine-based security software maker CrowdStrike Inc. raised $100 million in a Series C funding round led by Google Inc.'s capital investment arm, Google Capital with participation by Rackspace Hosting Inc. in San Antonio, and previous investors Accell and Warburg Pincus.