Mitsubishi to Shut U.S. Factory
Monday, July 27, 2015
Share this article: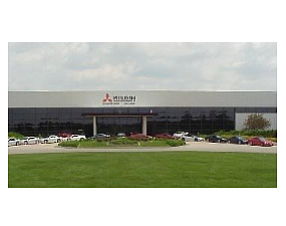 Cypress-based Mitsubishi Motors North America Inc. said it plans to end production here.
The automaker plans to sell off its factory in Normal, Ill., where it will wrap up production of its Outlander Sport crossover vehicle, the only model it makes in North America.
"Our focus right now is to identify a buyer who would continue to operate and maintain employment—the best potential outcome for our employees and the community," said Alex Fedorak, the company's public relations manager.
Mitsubishi Motors North America plans to shift to imports of the Outlander Sport and the rest of its vehicle lineup from its parent company's plants in Japan and other markets around the world.
"The North American market remains a priority for Mitsubishi Motors," Fedorak said "We will continue to sell Mitsubishi cars, including current and planned models, at Mitsubishi dealerships across the United States."
The plant in Illinois opened in 1988 as a joint venture with then-Chrysler Corp., churning out models including Mitsubishi Eclipse and Plymouth Laser. Mitsubishi has fully owned the facility since 1991.
The automaker sold 7,963 vehicles in June—a 32.3% increase over the same period last year. Its year-to-date sales totaled 49,544, a 24.9% uptick.