Pac Merc Q2 Profit, Loans Up
Friday, July 24, 2015
Share this article: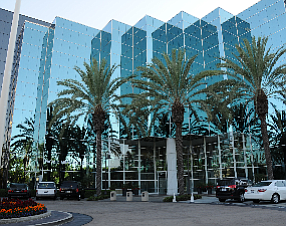 Pacific Mercantile Bancorp reported higher year-over-year net income for the second quarter citing higher yield on earning assets.
The Costa Mesa-based holding company of Pacific Mercantile Bank had $138,000 in second-quarter profit, up from $4,000 in the same period a year earlier.
Net interest income for the latest quarter was $8.5 million, up 11% year-over-year. The bank said a higher average loan balance helped increase interest earned on loans.
Total noninterest income fell 37% year-over-year to $616,000, due in large part to a drop in net gain on sales of SBA loans.
Pacific Mercantile is among the largest banks with headquarters in Orange County by assets, with about $1 billion as of June 30.
Net loans at the same time were $821 million, up 3% year-over-year.
The bank said it saw $88 million in loan commitments during the quarter and funded nearly $38 million, including 26 new relationships.
"We have de-emphasized investor real estate and accelerated [relationship-based] commercial loans," Chief Executive Steven Buster said.