Ammonia Producer Finishes Plant
Friday, July 24, 2015
Share this article: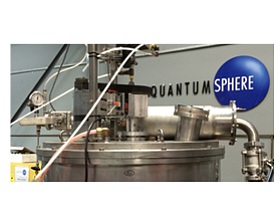 Santa Ana-based QuantumSphere Inc. said it had completed a manufacturing facility in Santa Ana.
The company makes catalytic products for the clean-energy, industrial chemicals, and portable power markets. It will use the new facility for producing its FeNIX nano iron catalyst product.
The company said the technology expands ammonia chemical plants' production by as much as 15% without other modifications or costs.
QuantumSphere said the output increase could translate to hundreds of millions of dollars in savings for a typical, medium-sized ammonia plant.
The gas makes up a nearly $100 billion global industry and is most commonly used in agricultural fertilizer and industrial-strength household cleaning products.
QuantumSphere trades on the OTCQB and reported a recent market cap of about $58 million.