Laguna Niguel Auction House Gets HOF Nod
Wednesday, July 22, 2015
Share this article: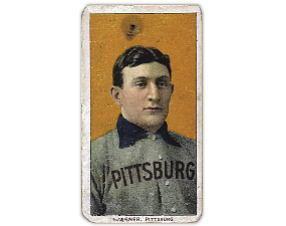 Laguna Niguel-based SCP Auctions has been named the official auction and appraisal partner of the Naismith Memorial Basketball Hall of Fame.
The multiyear partnership will feature an annual basketball-themed auction that benefits the nonprofit Naismith Memorial in Springfield, Mass., as well as a premier sponsorship for the class of 2015 enshrinement festivities and a presenting partner nod for the Family Reunion Dinner during enshrinement weekend in September.
Inductees include 39-year NBA referee Dick Bavetta, three-time college coach of the year John Calipari, eight-time NBA All-Star Dikembe Mutombo, three-time WNBA MVP Lisa Leslie and African-American basketball pioneer John Isaacs.
SCP, which was established in 1979, has brokered or auctioned some of the biggest sports memorabilia deals in history, including the $4.4 million record-setting sale of the earliest known jersey worn by New York Yankees legend Babe Ruth, the famed T206 Honus Wagner baseball card that fetched $2.8 million, a Jesse Owens' gold medal from the 1936 Olympic Games that drew $1.4 million, and the bat Ruth used to hit the first home run in Yankee Stadium, which attracted $1.3 million.