Kaiser Aluminum Up, Upbeat on Q2
Tuesday, July 21, 2015
Share this article: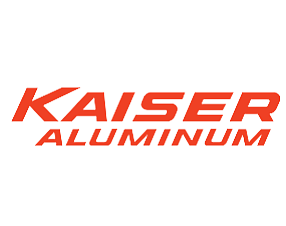 Kaiser Aluminum Corp. beat Wall Street expectations on second-quarter revenue and income, sending shares up about 6% in midday trading Wednesday to a $1.5 billion market cap.
The Foothill Ranch-based maker of semi-fabricated aluminum products reported results after markets closed Tuesday.
The company posted net income of $20 million, or $1.11 per diluted share, compared to net income and earnings per diluted share of $25 million and $1.33, respectively, for the prior-year period. Its adjusted earnings were $23 million, or $1.27 per share, for the quarter. Analysts expected earnings of $1.19 cents for the quarter.
The company also beat Wall Street's revenue outlook. Its net sales totaled $367 million for the second quarter compared with analysts' expectations of $366.5 million.
Kaiser shapes aluminum into custom pieces for the defense, aviation and automotive industries.
"Our results for shipments, value added revenue, and EBITDA were all [company] records ... despite significantly lower heat treat plate prices," Kaiser Aluminum Chief Executive and President Jack Hockema said in a statement.
He cited strong demand growth and efficient manufacturing for these results, "despite the ongoing impact of the supply chain inventory overhang on demand for our aerospace products."