Unemployment Rate Up Slightly
Friday, July 17, 2015
Share this article: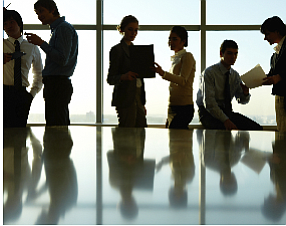 The unemployment rate in Orange County ticked up slightly as employers trimmed the work force in June.
The county lost 1,600 jobs last month and now has 1,540,000, up about 3% year-over-year, according to the state Employment Development Department.
The local jobless rate was 4.3%, compared with 4.2% in May and 5.5% a year earlier.
California's unemployment rate, not seasonally adjusted, was 6.2%, steady from May and down from 7.4% last year.
The nationwide rate was 5.5%, up from 5.3% in May and down from 6.3% a year earlier.
Seasonally adjusted numbers, which are more widely reported, show that California's jobless rate was 6.3% and nationwide, 5.3%.
Several local industries had job cuts in June, including the government sector that reduced its work force by 1,900 jobs, for a total of 153,300. The cuts were largely due to the summer recess for teachers, according to the state agency. The number of government jobs are down by less than 1% year-over-year.
The education and health services sector lost 1,800 jobs and now has 200,200. The sector has grown 6.3% over the past year.
The number of professional and business services jobs fell by 1,400 to 280,900. The sector is up about 2.5% year-over-year.
A handful of industries that added jobs include the trade, transportation and utilities sector, which boosted local work force by 1,400 to 260,800. The sector has grown about 2% year-over-year.
Manufacturing jobs increased by 1,300 to 164,300. It's up 3.7% year-over-year.