QLogic Shares Drop on Outlook
Thursday, July 9, 2015
Share this article: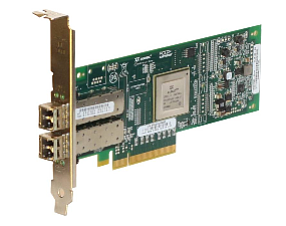 Shares of QLogic Corp. have plummeted today after the Aliso Viejo-based networking gear maker slashed revenue and profit targets for the June quarter, citing a bevy of market challenges.
Investors seized upon the surprising forecast, sending shares down about 21% in earlier afternoon trading to a market value of $964.2 million.
QLogic said it projects revenue in the recently ended quarter of $113 million, down from its previous forecast of $124 million to $132 million.
Wall Street was expecting sales of about $128 million.
The company cut its profit outlook from range between $20 million and $23.5 million to a range of $13.9 million to $14.8 million.
Analysts on average had forecasted adjusted profits of $21.8 million.
QLogic attributed the soured outlook to "lower than expected demand" in its enterprise server and storage markets and inventory buildup at "certain" original equipment manufacturer customers.
The company's big three customers—HP, Dell and IBM—accounted for about 55% of its $520 million in revenue in the 12 months through March, the end of its fiscal year.
It also counts Cisco, EMC and Huawei as big customers.
QLogic makes switches, adapter cards and other electronics used for data, storage and server networks.
The preliminary results caught some analysts and investors off guard, considering the server and storage markets have performed fairly well this year. Some analysts have surmised the outlook was prompted by slower demand in the company's mature fibre channel business.
QLogic will report June quarter earnings on July 30.