Allergan Buys Dry Eye Company
Monday, July 6, 2015
Share this article: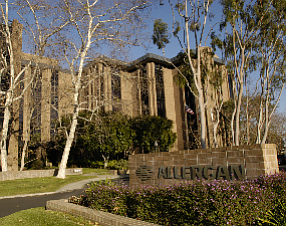 Allergan PLC, whose eye drug hub is in Irvine, said today that it will buy Oculeve Inc. for $125 million plus milestone payments.
Oculeve is based in South San Francisco and develops medical devices for dry eye disease—a market that Parsippany, N.J.-based Allergan, which has its on-the-books headquarters in Ireland for tax purposes, is a major player in through its Restasis eye drops.
Oculeve's lead device is OD-01, a non-invasive neurostimulation device that increases tear production.
Allergan said in a statement that it will conduct a pair of additional pivotal studies before submitting OD-01 for Food and Drug Administration approval in 2016. If approved, OD-01 will be on the market in 2017.
Shares of Allergan were flat in midday trading with a market value of $120.5 billion.