Anaheim Engineering Firm Buys Two
Thursday, January 29, 2015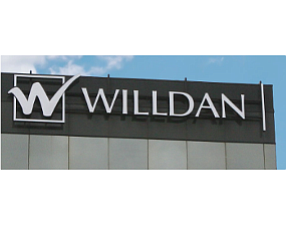 Willdan Group Inc. in Anaheim purchased two privately held engineering companies for approximately $21.2 million—360 Energy Engineers in Lawrence, Kan. and Abacus Resource Management Co. in Beaverton, Ore.
The acquisitions expand Willdan's "energy solutions segment into new geographies," said Chief Executive Tom Brisbin in a statement. Both acquisitions have had recent "double-digit" growth from larger projects with better margins, he said.
360 Energy specializes in design, development, implementation, management of energy projects for schools, city and county governments, and commercial and industrial building owners.
Abacus performs energy usage audits. It also designs and implements energy efficiency improvement plans.
Willdan, founded in 1964, has a market value of about 111 million, and employs 105 in OC, with a total of about 530 at offices in nine states and Washington, D.C.