Restaurant Firm Buys 55-Unit Chain
Wednesday, January 28, 2015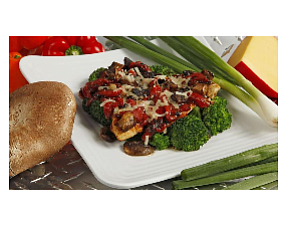 Irvine-based American Restaurant Holdings Inc. said an affiliate bought Colonia, N.J.-based Muscle Maker Grill.
American Restaurant is a holding company that buys "stable, cash-flowing" multi-unit fast-casual brands and "destination" single-unit restaurants, the company said.
Muscle Maker Grill has 55 locations, most franchised, in 11 states, most in the East. Two are in California, in Antioch and San Ramon. Orange County is listed as "coming soon" on its website.
Muscle Maker Grill was founded in 1995 by Rod Silva. In 2013 a news report said it had 64 restaurants and 21 under development after beginning to franchise in 2009 with the help of a former president of Pizza Hut.
The chain's menu includes health-oriented items such as Warrior Nachos, with turkey chili, and the Mona Lisa Wrap, with grilled chicken and reduced-fat cheese.
"We look forward to ... introducing the healthy concept to the Southern California market," said Tim Betts, chief executive of both American Restaurant Holdings and the new affiliate, and managing director of Irvine-based Nobis Capital Advisors Inc.
American Restaurant also owns the three-unit JoJo's Pizza Kitchen in Brea, Chino Hills, and Mira Loma, Canyon Fireside Grille in Rancho Santa Margarita, and Fronteras Mexican Grill and Cantina in Alhambra.