OC Auto Sales Up 6.8% in 2014
Tuesday, January 27, 2015
Share this article: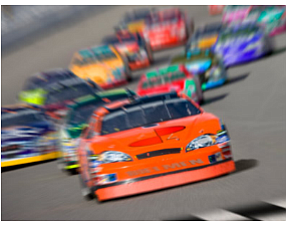 Auto sales rose 6.8% in Orange County last year, and are expected to increase 4.1% this year, according to the Orange County Automobile Dealers Association.
The Newport Beach-based association bases its numbers on new vehicle registrations in the county. Its latest Orange County Auto Outlook report said dealers here sold 176,803 new cars and light trucks in 2014, and projected a total of 184,000 for this year.
The report anticipates a "slight increase in interest rates in 2015" but expects the effects to be offset by a hike in employment and wages along with falling gas prices, "which should give a boost to disposable incomes."
Its post-recession data shows a steady upward trend on sales—new vehicle registrations for 2014 were 80,000 ahead of 2009, an 84% uptick since the depths of the recent economic downturn.
Cars accounted for 108,264 sales last year, a 5% increase. Light trucks were up 9.9%, with 68,539 units sold to OC buyers.
OC sales of Japan-based auto brands totaled 89,677 for the year, up 9.1% from 2013.
Toyota Motor Corp. led all automakers locally, garnering 18.5% of the OC market share. Its sales were up 8.9%, for a total of 32,705 units sold. Honda Motor Co. Inc. was up 5.7% with 22,743 new registrations and 12.9% of the market share. Mazda Motor Corp., which has its North American operations in Irvine, had a 14.8% increase in sales for the year to 5,739 vehicles. Mazda took 3.2% of the OC market's share, up from the 3% it had in 2013. Cypress-based Mitsubishi Motors North American Inc. sold 1,069 vehicles, down 2.5%. Its market share also slightly dipped to 0.6% from 0.7% in 2013.
Domestic automakers collectively sold 36,601 vehicles in 2014, a 12.3% increase.
Chrysler brands combined for a 23.1% increase with 9,023 vehicles, and 5.1% of the market share. Ford Motor Co. recorded 14,311 sales, up 5.4% for the year. It commands 8.1% of the market in Orange County. General Motors Co.'s brands—GMC, Buick, Cadillac and Chevy—accounted for 6.8% of the market. They combined for 11,920 new registrations in 2014, an 11.9% increase.
The U.S. operations of two South Korea-based brands saw their combined 2014 sales drop 3% to 16,866 vehicles.
Fountain Valley-based Hyundai Motor America Inc. sold 9,693 vehicles, an 8.2% decrease from a year earlier. It also lost some of the OC market, holding on to 5.5%. Kia Motors America Inc. in Irvine held steady at 4.1% of the market's share. It sold 7,173 vehicles through OC dealers, a 5.2% uptick for the year.
European brands saw 1% growth in sales with 33,659 new vehicles registered here in 2014.
Customers purchased 10,225 vehicles from Mercedes dealerships, down 1.2% from 2013 totals. Some 8,337 chose BMW, a 2.8% uptick for the year. The luxury brands commanded 5.8% and 4.7% of the market share respectively. Audi sold 3,600 vehicles, posting a 10.8% growth and 2% of the market for 2014. Italy-based Fiat posted a 93.6% increase for a total of 1,030 vehicles sold here. The newcomer also doubled its market share from 2013 to 0.6%. Volkswagen sold 4,666 vehicles, accounting for a 18.6% dip, but its Porsche brand posted a 18.5% increase for 2014 with 1,334 vehicles sold here. Volkswagen held on to 2.6% of the market in 2014—down nearly 1 percentage point—while Porsche was slightly up at 0.8%.