Q4 Profit Up for Opus
Monday, January 26, 2015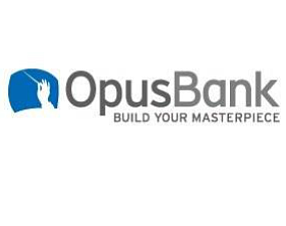 Irvine-based Opus Bank reported $12.6 million in fourth-quarter profit, up 76% from the same time a year earlier.
Analysts had expected about $11.1 million.
Opus shares were up about 4.7% to a market capitalization of $718.6 million.
Net interest income for the quarter after setting aside a portion for potential loan losses was $40.7 million, up 21% year-over-year.
Noninterest income totaled $3.2 million, up 24%.
Opus' full-year profit for 2014 was $43.8 million, compared with $143.1 million a year earlier. The 2013 net income reflected a $100 million boost from an income tax benefit.
Opus as of Dec. 31 had $5.1 billion in assets, up 36% year-over-year.
It had about $4.1 billion in net loans, up 43% year-over-year, and $3.8 billion in deposits, up 38%.
Nonperforming assets accounted for 0.21% of the bank's total assets as of Dec. 31, versus 0.40% a year earlier.