NextVR Broadcasts Live Event
Monday, January 26, 2015
Share this article: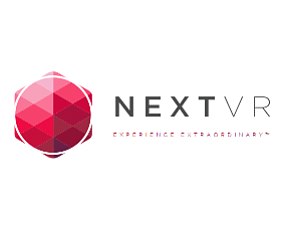 NextVR Inc. in Laguna Beach said it conducted the "first ever live, broadcast-quality transmission of a virtual reality experience" over the weekend.
"We can transmit—live—three-dimensional, high frame-rate video images [to take] ... the viewer to where the action is," NextVR cofounder Dave Cole said in a statement. "It opens up a whole world of possibilities for virtual reality."
Cole compared the event to being able to virtually experience the 1969 Moon Landing and suggested it would be achievable with future space travel, such as to Mars.
NextVR used 6K cameras from Irvine-based Red Digital Cinema Camera Co., along with its own patented stereoscopic broadcast technology platform, to "transport" Richard Lawler, a Michigan-based senior editor for Engadget.com, to the shore of Laguna Beach. Lawler, wearing the Samsung Gear VR headset, was able to "see and hear everything in 3D as though I was actually there," he wrote.
The live element "has been the missing component to bring sports, news, entertainment and historical events to VR as a broad media platform," said D.J. Roller, the company's cofounder.