Pac Merc Swings to Profit
Friday, January 23, 2015
Share this article: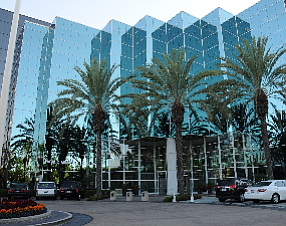 Costa Mesa-based Pacific Mercantile Bancorp swung to a profit in the fourth quarter, logging $390,000 in net income compared with a loss of $14.8 million in the year-earlier period.
Chief Executive Steven Buster said increases in commercial loans and in non-interest bearing deposits helped boost earnings. He said the bank is seeing "steady growth" in its commercial customer base "due in part to the strong positions we have developed in entertainment financing and asset-based lending."
Net interest income for the quarter was $8.7 million, up 7% from the same time a year earlier. The bank did not set aside provision for possible loan losses in the fourth quarter because of "improving asset quality evidenced by declining loan delinquencies … net loan recoveries and generally positive asset quality trends, which more than offset the portfolio growth." The year-earlier provision was $3.4 million.
Noninterest income more than doubled to $1.4 million.
Fourth-quarter gains helped boost the full-year earnings for the parent of Pacific Mercantile Bank. The company had net income of $460,000 in 2014, versus a loss of $22.2 million in 2013.
Assets totaled $1.1 billion as of Dec. 31, up 10% year-over-year.
Loans totaled $824.2 million, up 8%. Nonperforming assets accounted for about 2.3% of total assets, down from 2.7% a year earlier.
Deposits totaled $916.3 million, up 17%.
"We are rapidly increasing our deposit base, which shows health and liquidity," Buster said. "We're looking for double-digit growth in both our loans and deposits in 2015."
Pacific Mercantile also reported it has named Curt Christianssen as executive vice president and chief financial officer. Christianssen had served as interim CFO since late 2013. He is expected to continue his role as CFO of the Carpenter Community BancFund in Irvine, a private equity holding company that has a controlling stake in Pacific Mercantile.