Jobs Grow, Unemployment Falls to 4.4%
Friday, January 23, 2015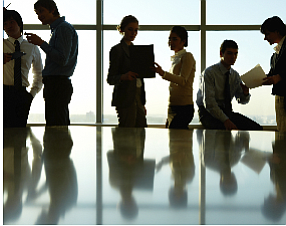 Orange County businesses added 33,500 jobs in 2014, up 2.3% to 1,515,300 jobs.
They added 800 jobs in December, the fourth-straight month of net hiring, and helped drive down the unemployment rate to 4.4%.
The jobless rate, which isn't seasonally adjusted, compares with 5% in November and 5.3% a year earlier, according to the state Employment Development Department.
OC's financial services sector added 2,600 jobs, with real estate, rental and leasing companies accounting for half of that. The sector had 112,700 jobs, up nearly 1% year-over-year.
The trade, transportation and utilities sector added 1,000 jobs. Retail trade accounted for 70% of the increase in preparation for the holiday season, the agency said. The sector had 264,800 jobs, about flat from a year earlier.
Professional and business services firms made 500 hires, for a total of 277,300 jobs. It grew about 3% last year.
Construction companies cut 2,300 jobs following a loss of 1,000 in November. More than 70% of last month's decrease came from specialty trade contractors. The sector had 85,700 jobs, up 5% year-over-year.
The number of government jobs fell by 1,400, all in local education. OC had 152,400 government jobs, up about 1% from a year earlier.
California's unadjusted jobless rate was 6.7%, down from 7.1% in November and 7.9% in December 2013.
The unadjusted U.S. jobless rate was 5.4%, down from 5.5% in November and 6.5% a year earlier.
The more widely reported seasonally adjusted numbers indicate the California jobless rate was 7%, the U.S. rate 5.6%.