Opus Buys Escrow Company
Thursday, January 22, 2015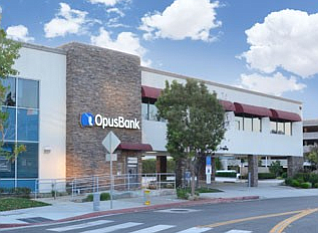 Irvine-based Opus Bank has agreed to pay $25 million for Commerce Escrow Co. and its affiliate business RPM Investments Inc.
Los Angeles-based Commerce Escrow, which was founded in 1980, focuses on business transactions, sales of commercial and residential property and developer site acquisitions, among other services. RPM was formed in 1996 as an affiliate to serve as an intermediary on tax-deferred transactions.
Commerce Escrow and RPM are expected to operate as separate divisions under Opus. The units will be headed by Mark Minsky, president of Commerce Escrow and RPM, who will be named senior managing director.
Opus said the newly acquired business lines are expected to "enhance the fiduciary banking services … for Opus' existing and prospective clients, while contributing strong fee income."
The transaction is expected to close in the first quarter.
Opus, headed by Chief Executive Stephen Gordon, is among the largest banks with headquarters in Orange County. It has about $4.7 billion in assets, including $3.7 billion in loans.