Pacific Premier Profit Up for 2014
Wednesday, January 21, 2015
Share this article: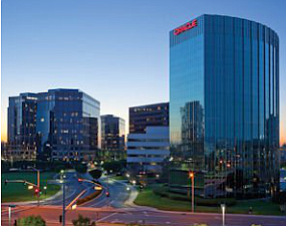 Irvine-based Pacific Premier Bank had $16.6 million in net income last year, an 85% increase from 2013.
Gains came from growth in net interest income, which totaled $72.6 million for the full year, up 25% year-over-year.
The bank attributed the increase in interest-earning assets to its "organic loan growth," as well as previous acquisitions.
Pacific Premier acquired San Diego Trust Bank and First Association Bank in 2013, and Infinity Franchise Holdings LLC in 2014. It recently announced plans to acquire Newport Beach-based Independence Bank, which is expected to add about $500 million in assets for a total of $2.5 billion.
Pacific Premier's noninterest income for the year was $14.4 million, up from $9.1 million. An increase in loan-servicing fees and profits from loan sales helped boost the total.
Pacific Premier as of Dec. 31 had $2 billion in assets, up from about $1.7 billion at the same time a year earlier. It had about $1.6 billion in net loans, up from $1.2 billion a year earlier.
Nonperforming assets, including nonaccrual loans and other real estate owned, totaled $2.5 million, about 0.12% of total assets. Nonperforming assets a year earlier totaled $3.4 million, making up 0.2% of total assets.
The bank had $1.6 billion in deposits as of Dec. 31, up from $1.3 billion.
Fourth quarter results included $3.9 million in profit, down 7% year-over-year. The drop was attributed to litigation and merger-related expenses.