Acacia Shares Drop on Patent Ruling
Wednesday, January 21, 2015
Share this article: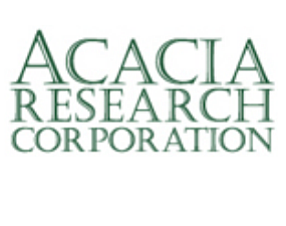 Shares of Acacia Research Corp. dipped sharply after the company received an unfavorable ruling on patent infringement claims it made against some large technology companies.
Investors sent the Newport Beach-based company's shares down nearly 17% in early afternoon trading to a market value of about $665 million following a decision by the District Court for the Northern District of California that ruled against its patent infringement claims against Apple, AT&T, HTC and Verizon.
The claims were related to the 4G technology it acquired in early 2012 for $160 million from Adaptix Inc.
The Dallas-area company held some 230 issued and pending patents in 13 countries, including ones for transmitting large amounts of digital data over radio waves.
Acacia executives said at the time they believed the technology would play a key role in the race for 4G supremacy being played out among national wireless carriers in Orange County and across the country.
The acquisition was somewhat of a deviation from Acacia's buying strategy, which tends to focus on a set of patents rather than an entire company.
Acacia licenses patents for technology companies. When it can't strike a licensing deal, it sues when it finds a company infringing on a patent.
It splits sales, licensing fees and court settlements with the patent holders.