Wet Seal Files Chapter 11
Friday, January 16, 2015
Share this article: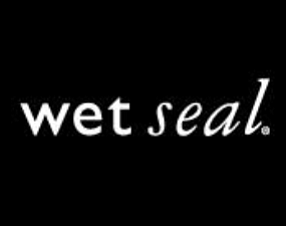 Foothill Ranch-based retail chain Wet Seal Inc. filed for Chapter 11 bankruptcy on Thursday, and said it plans to continue to operate its recently pared-down business under the jurisdiction of the court.
Company executives will be required to obtain court approval for any actions that are not a part of day-to-day business activities.
Wet Seal said it has negotiated debtor-in-possession financing with Los Angeles-based investment bank B. Riley Financial Inc., which will provide it with a $20 million term loan to fund operations during the Chapter 11 proceedings. The company also said it expects to use $31 million in cash on hand, ongoing revenue, and "certain financial accommodations from its existing lender, Bank of America."
"We continue to believe in Wet Seal and remain committed to executing on the strategic steps that we already started," Chief Executive Ed Thomas said, adding Wet Seal will work "toward the successful and prompt emergence of the Company from Chapter 11."
Wet Seal operates 173 stores in 42 states. The Chapter 11 filing comes two weeks after the retailer closed 338 stores and laid off 3,695 full- and part-time employees.
It listed $92.8 million as its total assets and $103.4 million for its total debts as of Nov. 1, 2014. Hudson Bay Master Fund Ltd in New York is its largest creditor, with a claim of $28.86 million. Next in line are mall owners Simon Property group Inc. in Indianapolis, GGP in Chicago Pyramid in Syracuse, N.Y., seeking rent fees.
Wet Seal shares were trading at 4 cents and a $3.4 million market value in midday trading Friday. That's down from $2.50 per share and a $213.6 million market value about a year ago.
As of Dec. 5, some 84.3 million shares of Wet Seal stocks were outstanding. Paradigm Capital Mgmt. Inc. owned 10% of company's shares, Aperiprise Financial Inc. 7.23% and the Clinton Group Inc. 6.11%