Pimco Hires Ex-White House Adviser
Friday, January 16, 2015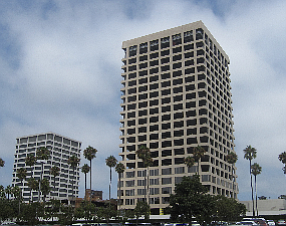 Newport Beach-based Pacific Investment Management Co. has tapped former White House economic adviser Gene Sperling as a consultant on U.S. economic policy.
Sperling was director of the National Economic Council and economic policy adviser for President Bill Clinton from 1997 to 2001 and for President Barack Obama from 2011 to 2014.
Pimco said Sperling will "work with the firm's portfolio management group and engage Pimco's clients around the world."
Sperling in 2002 founded the Center for Universal Education under the Brookings Institution and Council on Foreign Relations in Washington, D.C.
Pimco, headed by Chief Executive Douglas Hodge and Group Chief Investment Officer Daniel Ivascyn, has about $1.9 trillion in assets under management. Its flagship Pimco Total Return Fund is the largest bond fund in the world, with about $143 billion in assets.
Pimco cofounder Bill Gross left the firm in September amid internal tumult to join smaller rival Janus Capital Group Inc.
Pimco had about $150 billion in outflows in 2014, including about $105 billion pulled from Total Return, which Gross had managed. About $80 billion of the withdrawals from the Total Return was from September through December.