Lyon Starts Mortgage Arm With Stearns
Friday, January 16, 2015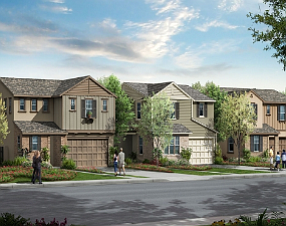 Newport Beach-based homebuilder William Lyon Homes has partnered with Stearns Lending LLC in Santa Ana to create William Lyon Mortgage LLC.
The newly formed company is expected to offer a range of mortgage banking services and will open in phases throughout California, Nevada, Arizona and Colorado, where William Lyon Homes operates.
Shares of William Lyon Homes are up about 2.7% to a market capitalization of $571 million.
William Lyon Homes had $572.5 million in revenue and $127.6 million in net income in 2013.
Stearns is among the largest direct lenders in the U.S. It was the largest wholesale residential lender in 2013, as ranked by industry publication Inside Mortgage Finance, with about $9.8 billion in funding volume.